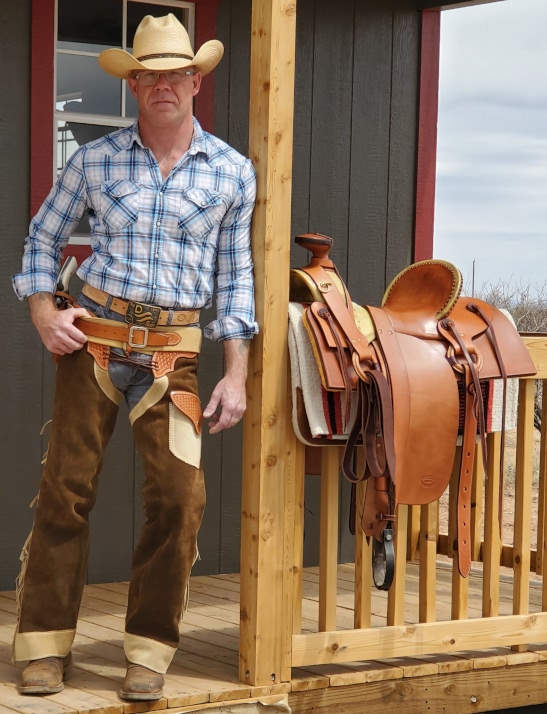 Welcome to Rocking K Saddlery and Custom Leather. My passion and specialty is designing and building unique custom Old Time cowboy gear including but not limited to belts, holsters, and western saddles. All perfect for the working cowboy, trail rider, or cowboy action shooting enthusiast.
My goal is to give every customer a piece of the old west to have for their own, and an heirloom to pass down from generation to generation. As far as saddles, I want to give the horse and rider a saddle that is well fitting, comfortable, tough, and good looking. I like to combine several different types of saddles into one, creating a truly unique one-of-a-kind saddle.
I use only the finest materials to build my cowboy gear and saddles. All of the leather is made in the USA by Wickett & Craig. Most of the hardware I use for building saddles is made in the USA by Bork Hardware.
If you are looking to purchase a gun rig, saddle accessories, other cowboy gear or an Old Time saddle whether it be a Stock saddle, Half Seat, Wade, a well built Mexican saddle, or a combination of the above then Rocking K Saddlery and Custom Leather fits the bill. Please feel free to browse the website and submit and questions or suggestions that you may have. All items on the website were made by request. If there is something you want and you don't see it, contact me for a price quote. Thanks for visiting.